Add your review
Bio Circular Bowl Set - Sand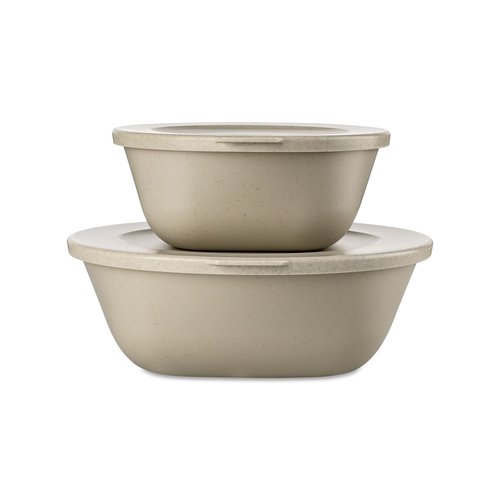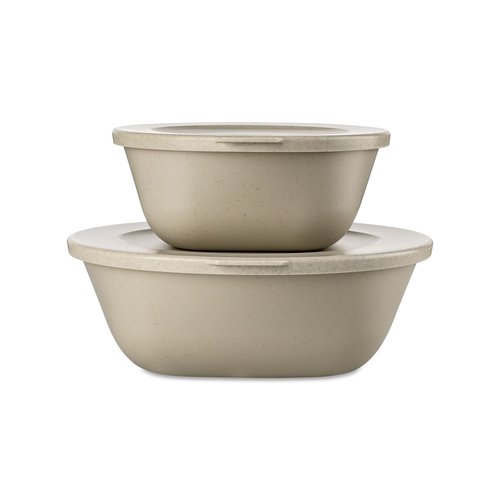 Koziol
Article code
Schalenset-Sand
Bowl set made of BPA free biocircular plastic & FSC certified wood fibres.
Read more
Ordered before 23;30:00, delivered tomorrow.
Bio Circular Bowl Set - Sand
Paid before 11:30 PM (Mon-Fri) = Same Working Day Shipped*
Bowl set made of BPA free biocircular plastic & FSC certified wood fibres. Read more
Ordered before 23:30, delivered tomorrow.
Description
Koziol Bio Circular Bowl Set
You don't need more for on the go. The two fresh storage boxes are the dream team for a healthy and sustainable lunch to go.
Take me with you! CONNECT BOX keeps snacks and small meals fresh for a long time and is simply ideal for a healthy lunch to go. The compact fresh storage boxes have a square base, which gives them particular stability. They are circular at the top and are particularly easy to close. The lid closes tightly, so everything stays fresh and crisp and can be easily transported.
practical set of 2
airtight food storage container
thoughtful design
stackable
dishwasher safe, BPA free, melamine free, microwave safe
100% CO2 neutral
height in mm 73
Width in mm 210
length in mm 215
Material
In 2022, koziol will take it a step further towards sustainability, processing biocircular plastic with wood cellulose for the first time. The circular plastic is extracted from discarded sunflower and rapeseed oil from industry and gastronomy.
The oils are collected and converted into plastic in a special recycling process. This is the first time that these materials can be used in a meaningful way, previously they could only be used thermally. In addition, no additional arable land is required.
The added wood fibers are processed from trees that arise during forest maintenance and from the leftovers of paper production. All the wood comes from European cultivation and is FSC certified.
The new material combines the positive properties of wood, such as insulation and naturalness, with the advantages of plastic, such as elasticity, lightness and the possibility of individual coloring.
The material is free of melamine, BPA and bamboo, of course food safe and fully recyclable.
Everything is produced sustainably and at short distances in the Odenwald. Smart and beautiful design that makes our lives easier and our environment a bit greener. And the new look is just gorgeous! Good design with a clear conscience.
0
stars based on
0
reviews
No reviews found...