Add your review
Set of 4 Silicone Reusable Flexible Lids (2x ø 6cm & 2x ø 9cm)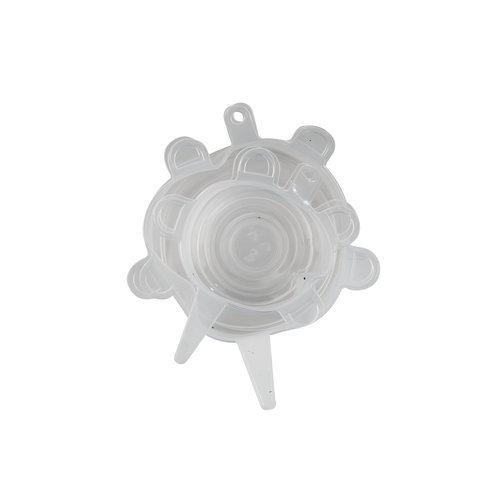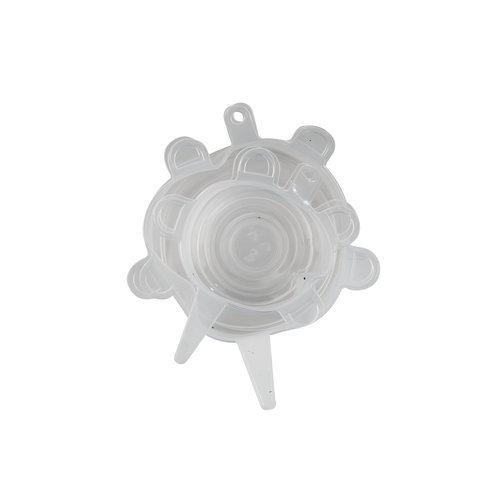 Ordered before 23;30:00, delivered tomorrow.
Set of 4 Silicone Reusable Flexible Lids (2x ø 6cm & 2x ø 9cm)
Paid before 11:30 PM (Mon-Fri) = Same Working Day Shipped*
2x ø 6cm & 2x ø 9cm. Read more
Ordered before 23:30, delivered tomorrow.
Description
Dotz Set of 4 Silicone Reusable Flexible Lids
Use the Dotz silicone fresh lids to keep fresh from leftovers in the fridge for longer.
No more struggling with expensive plastic cling film to completely seal a bowl. These lids can be reused endlessly and can then be cleaned in the dishwasher, they are also microwave-safe.
You not only save money with it, your plastic waste mountain will also be a lot smaller.
The lids are made of high-quality food-safe silicone and are completely phthalates and BPA-free.
A set consists of 2x ø 6cm & 2x ø 9cm.
They are very flexible and easily fit over almost all your plates, bowls or cups. The lids also take up a place in your drawer when you are not using them.
In contrast to disposable cling film, you can use the lids to seal your bowl hermetically so that a can of soup or a jug with fruit juice can also be kept leak-free in your refrigerator.
Place the lid on your jug ​​and even push on the top to push the air out. The silicone edge will fit nicely around your can and will not let air through.
You can also use the lids to take your salad to work without leftovers in your pocket.
You can also easily cover half a lemon or a leftover zucchini with a silicone lid. Your lemon will not dry out very quickly and your refrigerator will not take over the scent of the lemon.
The perfect tool to combat food waste!
2x ø 6cm & 2x ø 9cm.
Made from 100% platinum silicone, so no plastic, but the benefits of use.
Specifications Reusable Silicone Lids:
- Material:100% Platinum Silicone + ABS (sealing strip)
- 100% free from lead, BPAs and phthalates
- Dishwasher safe (top rack)
- Microwave and freezer safe 
- Sustainable
- Infinitely reusable
- Environmentally friendly
- Dimensions: 2x ø 6cm & 2x ø 9cm
0
stars based on
0
reviews
No reviews found...